Mikeylous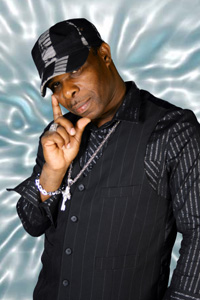 (formerly Niggah Mikey) christened Michael George Grant
hails from the garden parish of St. Ann, Jamaica.
From a tender age Mikeylous knew he wanted to pursue
a career in the music business. while attending Lime Hall Primary School,
he performed on school concerts to rave reviews.
Mikeylous played vibrant role on the church choir during his teen years, but still found timeto campaign on all talent shows held in his community
of St. Ann inthe 1980's.
Mikeylous impressive performance on the local talent show gained him recognition as top young artiste in his parish in 1985.
Popular promoters of the 1980's Sassa Frass, Tony Lexus booked Mikeylous for several shows, and Mikeylous got the opportunity to be the resident deejay on the popular Jack Ruby Hi Power Soundsystem.
With all this Exposure, Mikeylous Stepped up his game and recorded several songs. These Early Recordings include "Come Back Lieza" -"Bus Driver" (Sargant Major Label) "Bruck Pocket man" "Spelling Time" "Watch Man" (RG Label) Mikeylous got his first hit in the 1980's "Bad Mine A Kill Dem" featuring Peter Metro, which held the number 1 spot in Jamaica for a number of weeks. Mikeylous became resident Deejay on
Metro Media sound system and had Dancehall fans in a "Frenzy". Mikeylous never stopped there,as he linked up with popular producer Donovan Germaine (Penthouse Records) and recorded a hit titled "Ting Deh". This established Mikeylous (then known as Niggah Mikey) then became a household name in Jamaica.
Mikeylous recorded a number of other songs on the Penthouse Label including "Delerance",
"One Day Bad Boy" and "Charge Fi Rape", "Chuchi Chuchi".
Mikeylous next hit came in 1996 when he recorded "Macarena Dance", he had the whole Jamaica doing the Macarena Dance.

Mikeylous first opportunity to tour came to reality in 1987, where he toured Canada with popular
Deejay Junior Demus. The success of this tour opened doors for Mikeylous to tour several states in the U.S., Belgium, Switzerland, France, England, Bermuda, Cayman other Island in the Caribbean using
the stage name "Niggah Mikey".
Some of the other Artistes Mikeylous has graced stage with include
Tiger, Little Hero, Singing Melody, Thriller U, and Beenie Man.

Since 1992, Mikeylous formed his own label "Champagne Records", on which he attained a number 1 song "Man A Wall" in Bahamas in 1995. As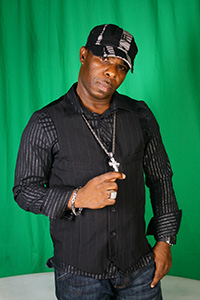 a Producer Mikeylous also recorded songs with young artistes, trying to break them in the music industry.
In 2002 dropped his former stage name Niggah Mikey as he did not feel comfortable with that name, before 2002 all Mikeylous' recordings were done with stage name "Niggah Mikey".
The year 2005 was a Productive year for Mikeylous, he was signed to Energy Beat Entertainment and he also recorded a number of hit song which includes "Sticky" which is still riding the airwaves in the Caribbean Islands, "Law Makers", "Caan Work" and "Crown".
In 2006 he recorded a number of songs like "Card Games" released on 
the Big K's record label,"Pray" done in combination with 
Mykal "Grammy" Rose,"Long Time" produced by Jigsy King and 
"Heathen" done in combination with Dr.Marshall.These songs received 
regular Airplay on Jamaican Radio Stations.  
Mikeylous appeared on several Stageshows across Jamaica that year.  
In 2007 he recorded new tracks like "Far From Dem" and "No Fren" and 
re-recorded "Bad Mind A Kill Dem" from the 1980's. 
Mikeylous also sucsessfully toured Europe with shows in Germany, Austria and Portugal.  
2008 he started his Mission Campaign Against Badmind (C.A.B) featuring Dancehall Sensation 
Charly Black with tunes like "Campaign Against Badmind" and "Rise And Fall". In 2009 Mikeylous scored 
with a big hit "Country Mi Ting Deh" which went No.1 on several Charts in Jamaica and 
The United Kingdom and that opend Doors for him worldwide.  The same year he recorded "Hot Girls Only" 
and "Kingston Liad" and sucsessfully did a Promotional Tour through The U.S.A .  

In 2010 Mikeylous recorded songs like "Rise","Talk And Talk","Nuff Things Mi Know","Wabble Yuh" and
 "Swear" which is a big tune in Austria, and appear on shows in Europe and in Jamaica.
In 2011 Mikeylous performed his Hits all over Europe and was the first Jamaican Artist to host 
the Badda Dan Soundclash in Biel, Switzerland.

Right now Mikeylous is recording new songs in the Studio which will be released soon.
Videos
Country Mi Ting Deh
Sticky